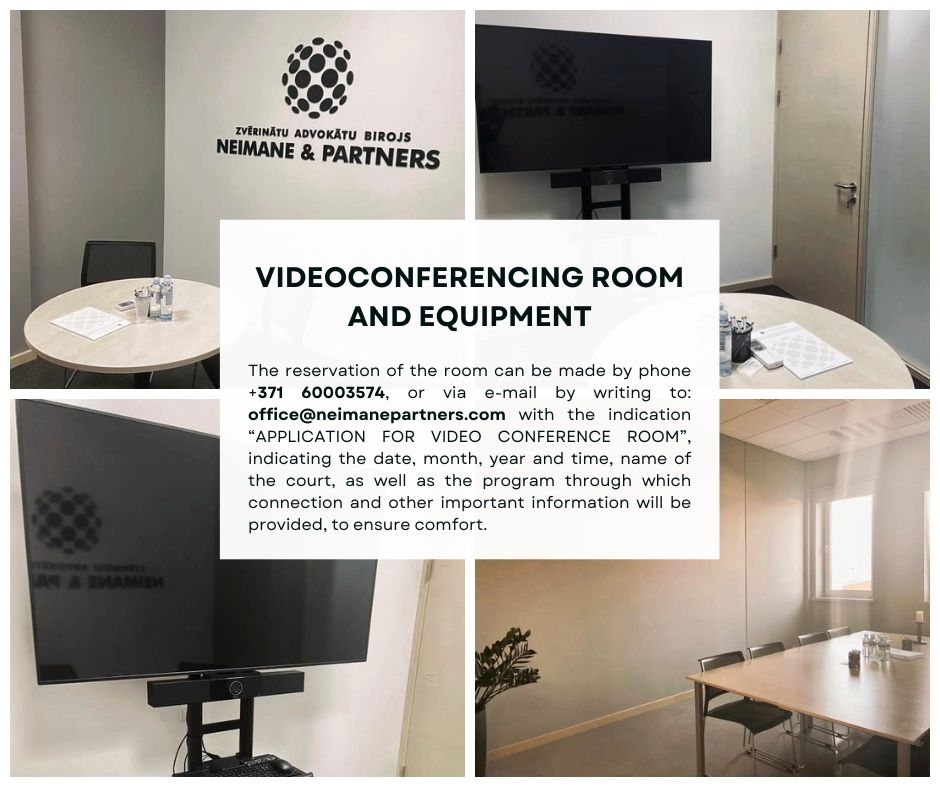 Covid-19 conditions have also introduced adjustments in the work of sworn advocates and offices.
Adapting to working in a virtual environment, sworn advocate office "Neimane & Partners" offers its clients, partners and colleagues, in accordance with epidemiological safety measures to limit the spread of Covid-19 infection, the use of professional and convenient videoconferencing equipment and room for communication with various state and municipal institutions, when we do not use it ourselves.
If necessary, it is also possible to provide a larger videoconferencing room with a maximum of four people, subject to all epidemiological security measures.
On the fee for the use of videoconferencing equipment and the room, we will agree with you. The latter will depend on the number of hours and frequency of use of the room, as well as taking into account other special cases.
In addition, we offer free parking (pass available at the office administration at Skandu Street 7, 3rd floor), coffee, tea, water and an assistant who will provide technical help.
The reservation of the room and equipment can be made by phone +371 60003574, or by writing to us via e-mail: [email protected] with the indication "APPLICATION FOR VIDEO CONFERENCE ROOM", indicating the date, month, year and time, name of the court, as well as the program through which connection and other important information will be provided, to ensure comfort.